SILVER JEWELLERY MAKING PARTIES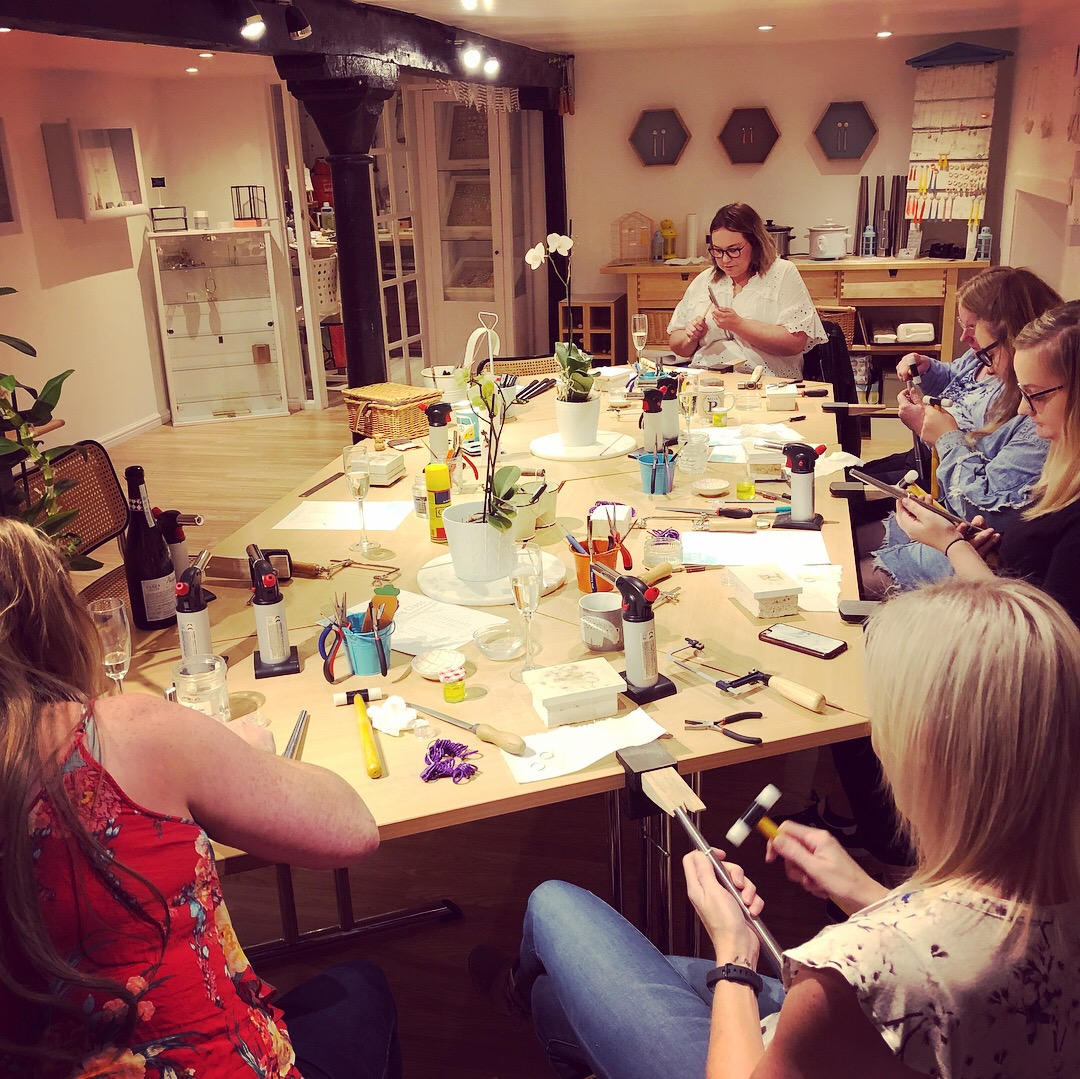 SILVER JEWELLERY MAKING PARTIES
Silver jewellery making parties are ideal for anyone looking for a unique group activity.
Fun, educational and bonding! Learn a new skill, while socialising, leave with some new memories and shiny silver mementos!
Suitable for women, men and children 12 years +
Prices start from £40 per person, dependant on size of group, activity and duration.
Learn how to saw, solder, shape, texture and finish your own silver jewellery using traditional and modern jewellery techniques.
All tools and materials are provided.
All jewellery will be created using sterling silver, with copper and brass accents optional.
The party is lighthearted, relaxed and fun, whilst also being educational and safe!
If you would like food & drink incorporated into the session, please let us know so that we can plan this into the time and space.
Have some ideas? Let us know, we are open to options!
Workshop options include:
Make silver ring
Set of skinny stacking rings
Design your own pendant
Create a pair of earrings
Make a bracelet & charm
Set of silver bangles & ring
All day intensive beginners class
Create a set of silver jewellery.
TO BOOK PLEASE EMAIL:
hello@eastnook.com