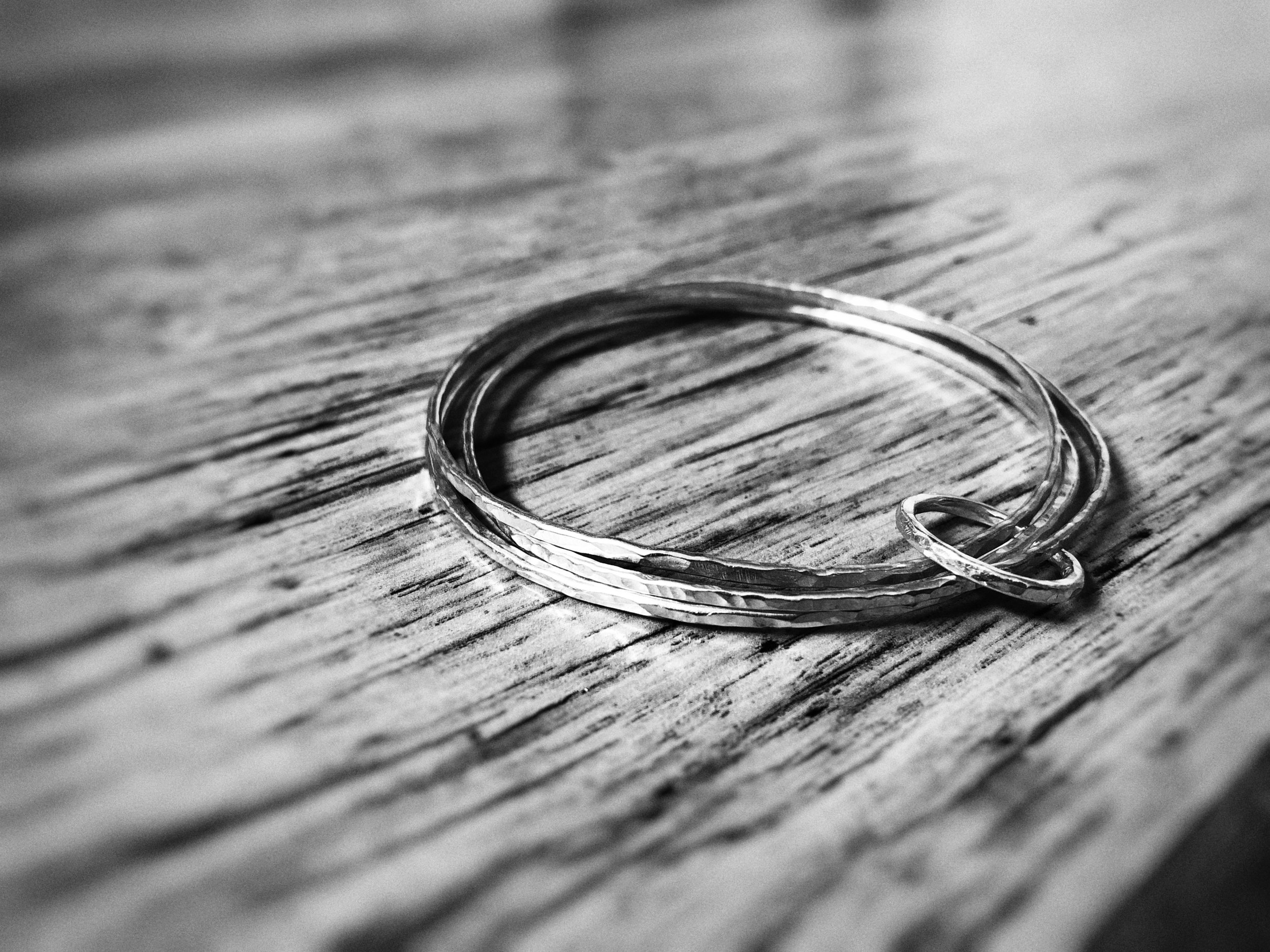 SILVER BANGLES WORKSHOP

SILVER BANGLES WORKSHOP
SATURDAY 31 AUG
0R
SATURDAY 21 SEPT
10.30am - 2.30pm
£105
Come along and learn how to saw, solder, form and texture your own silver bangles from scratch! In this workshop you will use these techniques to create a set of 3 silver bangles held with a ring, before polishing these up ready to wear!
All materials, including silver will be included.
The perfect classes for an individual or a group of friends to come and learn, socialise and most importantly, to make some jewellery to take home!
The workshop will run between 10.30am - 2.30pm
You may manage to create these in a much shorter time (especially if there is smaller group) but we have allowed extra for lunch, tea drinking and chatting! If you finish up early you are more than welcome to scoot off or have a browse through our books over a cuppa for some further inspiration.
East Nook Studio is an inviting space with a friendly atmosphere and plenty of room to stretch out. Tea and coffee is available, and there are bars and a cafe downstairs for those who wish to make an evening of it!
Based in the West Port of St Andrews, East Nook Studio can be found in the Maltbarn at 205b South Street.
sale